News and Events
20/06/2022 A Letter from Windsor Castle!
Mr Keelan's class got a letter on behalf of the Queen to say thanks for the letter cards and pictures they sent, well done!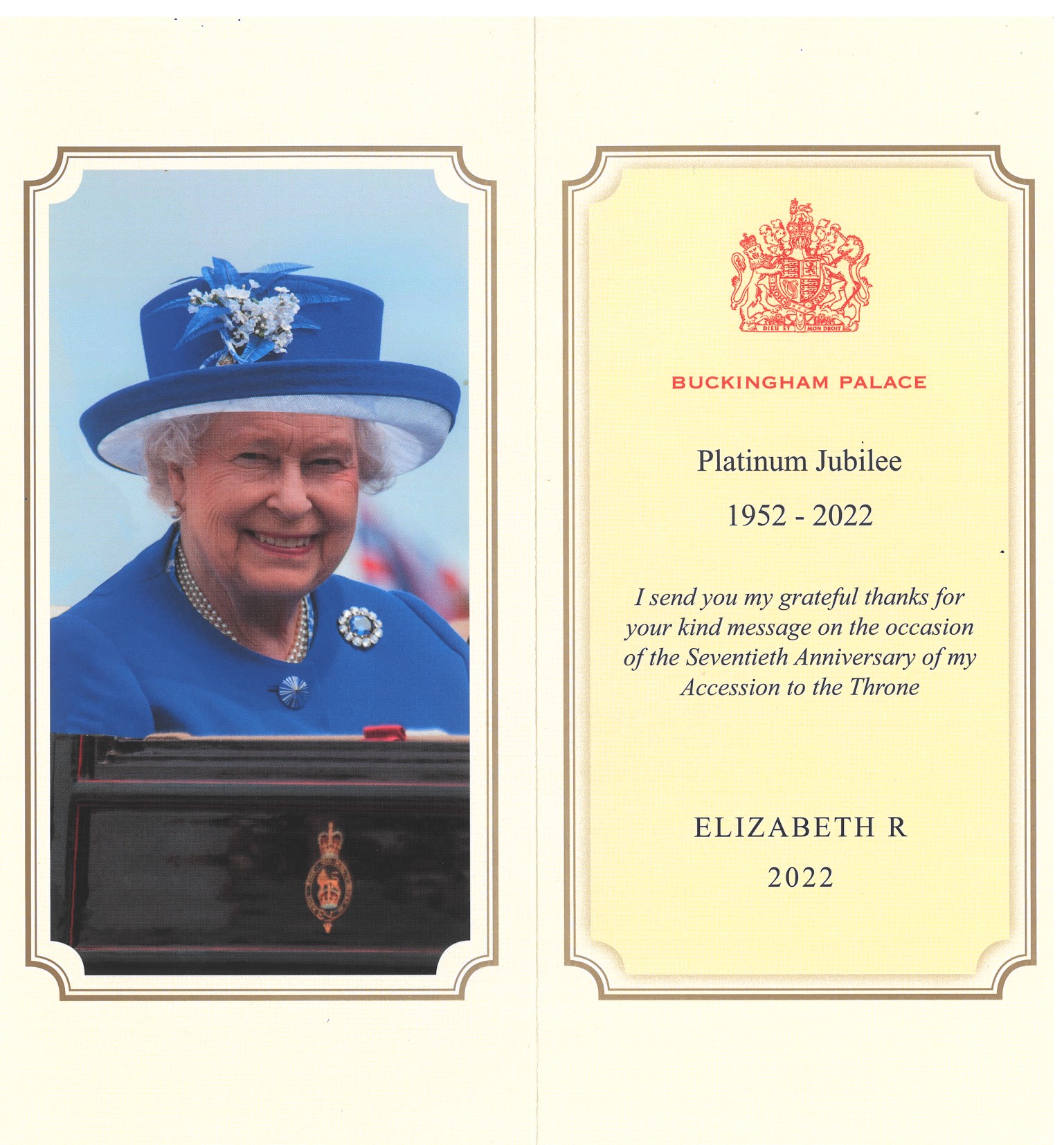 ---
17/06/2022 Summer Reading Challenge
The Reading Ambassadors introduced the Summer Reading Challenge to the pupils at Holley Park.
The Summer Reading Challenge, presented by The Reading Agency and funded by Arts Council England, encourages children aged 4 to 11 to set themselves a reading challenge to help prevent the summer reading 'dip'.
This year, The Reading Agency is partnering with Science Museum Group for Gadgeteers, a science and innovation themed Challenge that will spark children's curiosity about the world around them. Find out more about Gadgeteers here.
The Challenge will launch in libraries in Scotland and N.I. on Saturday 25 June and in England and Wales on Saturday 9 July.
Children can also join in the fun online, here on the official Challenge website. Finish dates and reward items vary by location, so we recommend getting in touch with your local library service to find out more about the Challenge in your area.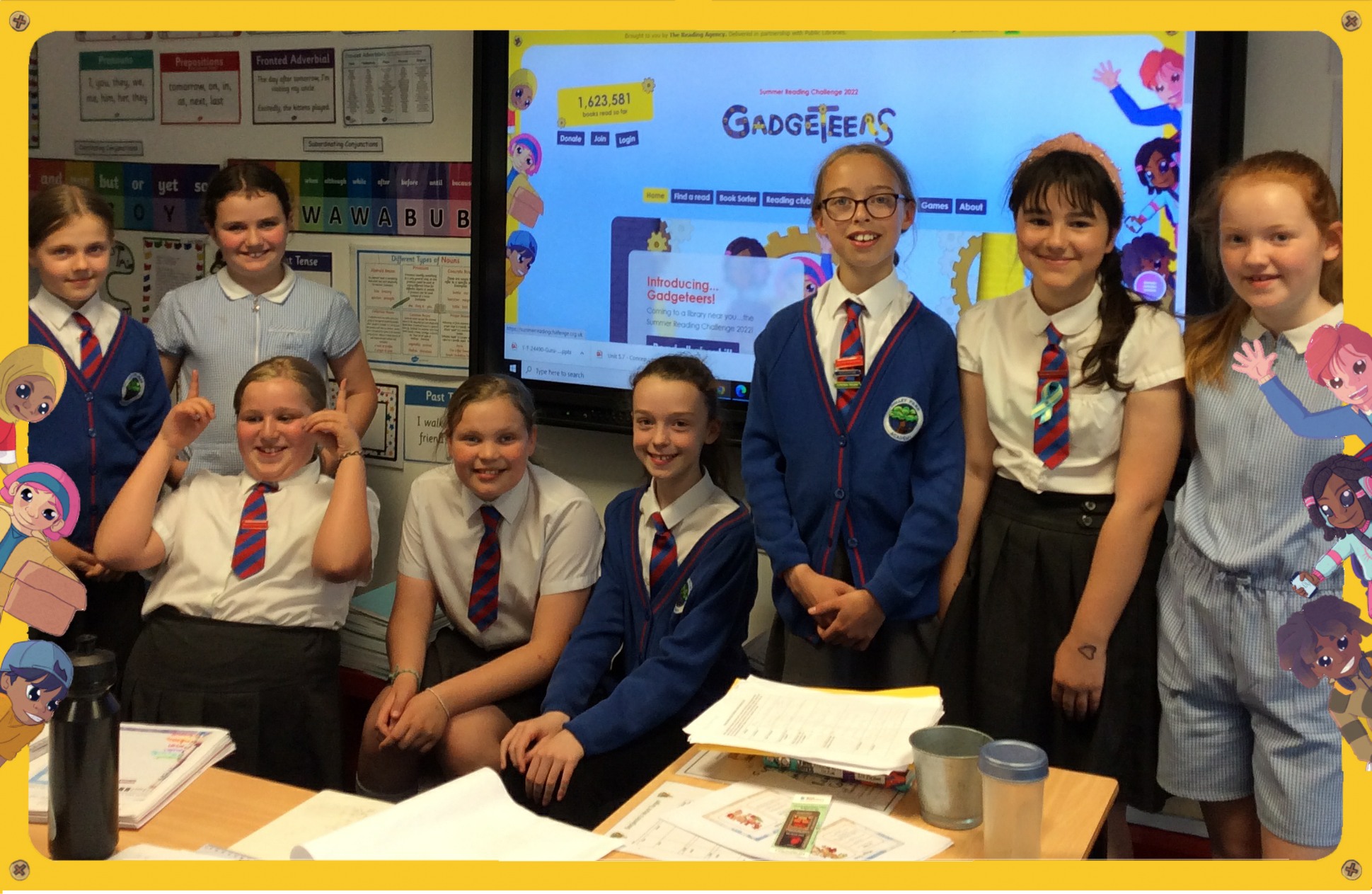 ---
17/06/2022 Food Bank Donation
Thank you for your donations to the Washington Community Food Project, they are an independent charity, run solely by a team of dedicated volunteers. Relying on the goodwill and generosity of the local community for donations, in order to provide short-term, emergency food parcels, to those in need.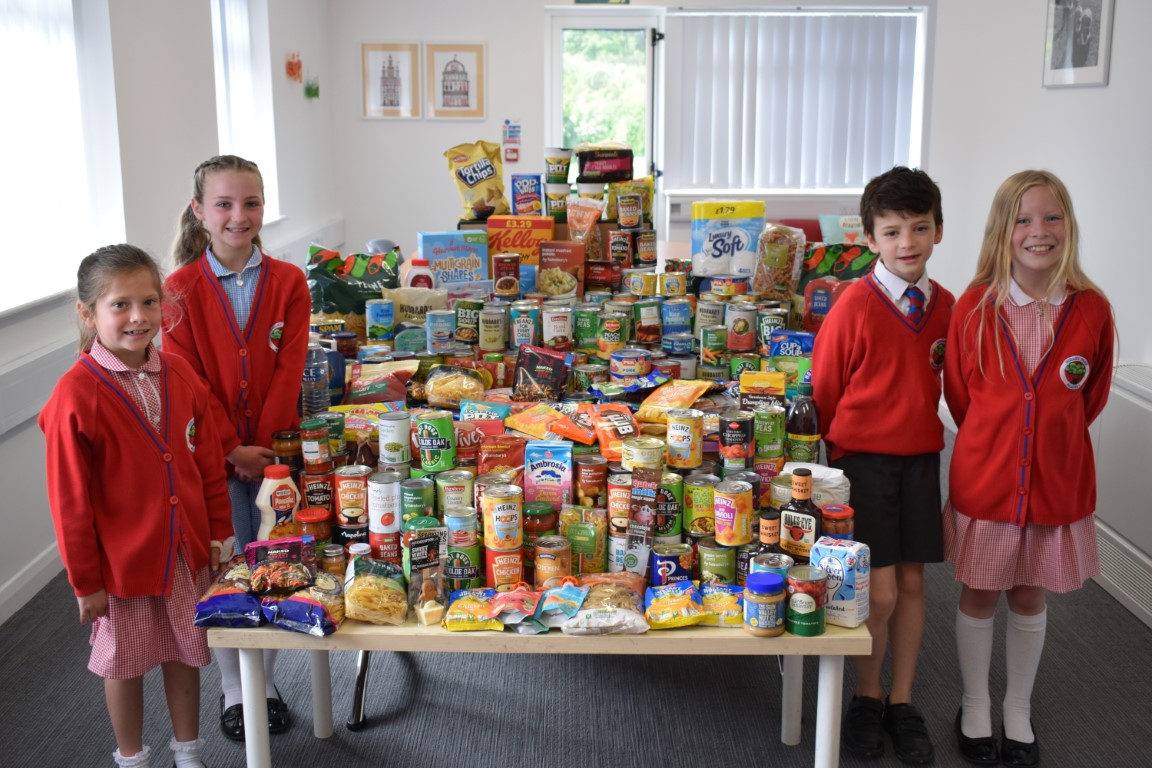 ---
26/05/2022 Readathon News
After completing The Readathon event earlier this term, the school received over £300 of Scholastic vouchers to spend on new books. The Reading Ambassadors were then given the task of ordering the new books from the online Scholastic catalogue. Now we have received our free books for school, The Reading Ambassadors have sorted them into books for classes and presented them to the class teachers to put in their class libraries.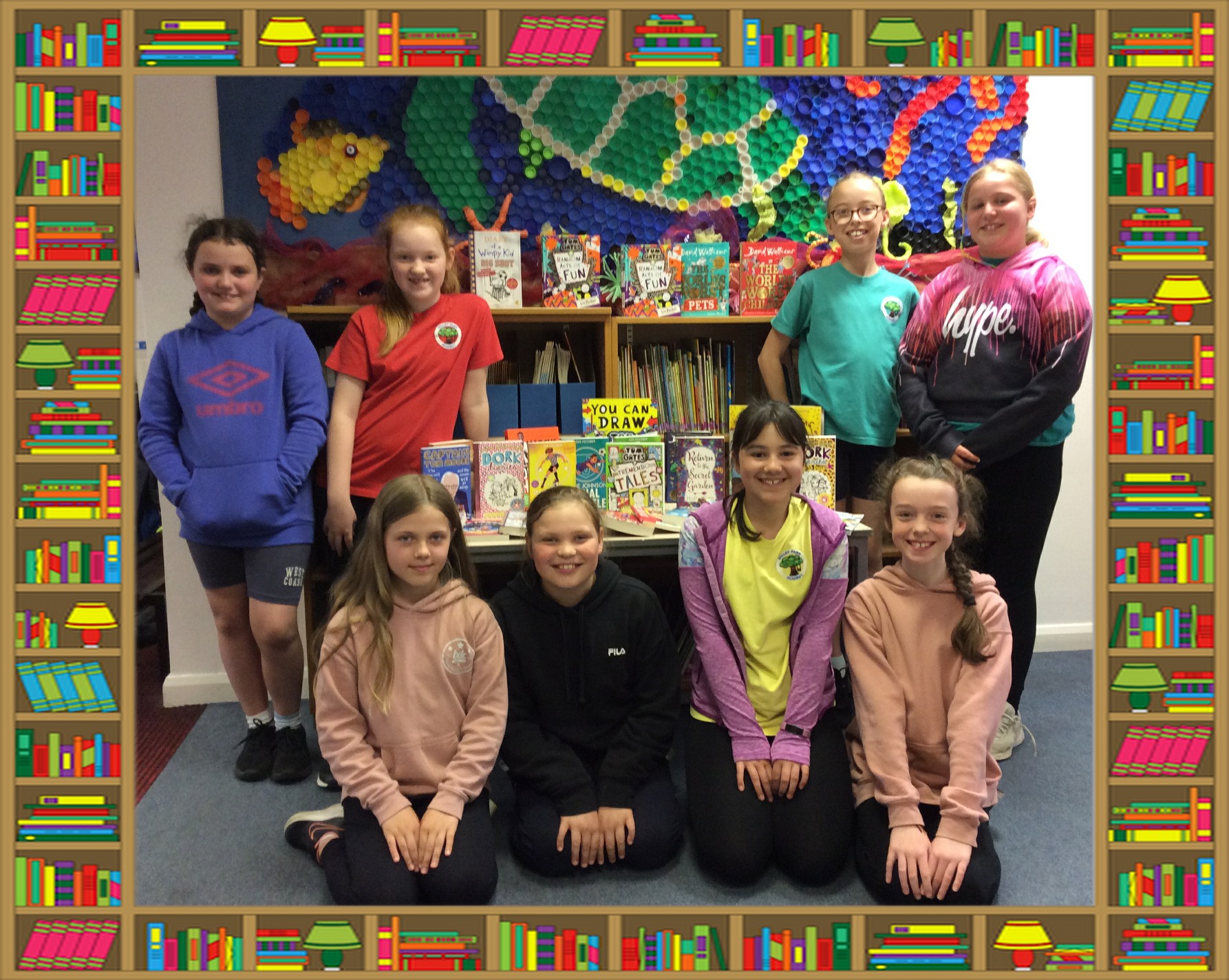 ---
25/05/2022 Ukraine
Thanks to your generous donations we have raised £250 for Ukraine, also thanks to Josh's grandma for making the ribbons which made a further £50!
---
15/05/2022 Blackpool U8 Cup Winners!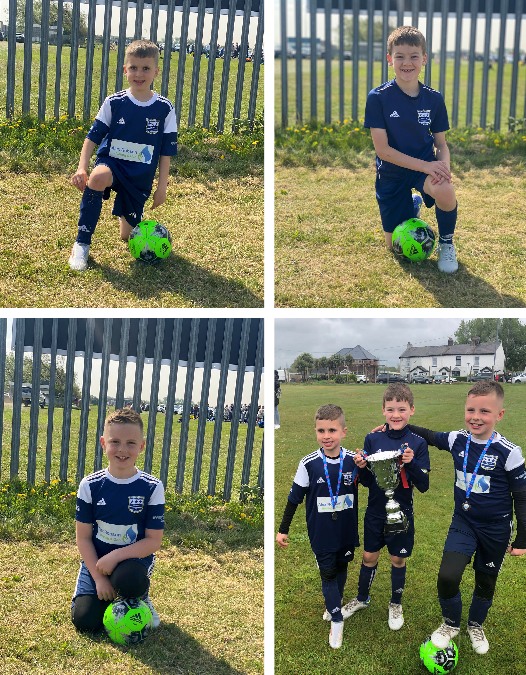 Well done to our year 3 boys who play for Washington United Under 8's who took part in the U8 Pro Motiv8 Blackpool Cup. They won the trophy, which was a fantastic achievement beating teams from all over the country with over 10,000 people attending.
---
05/05/2022 Mean Green Invention Winners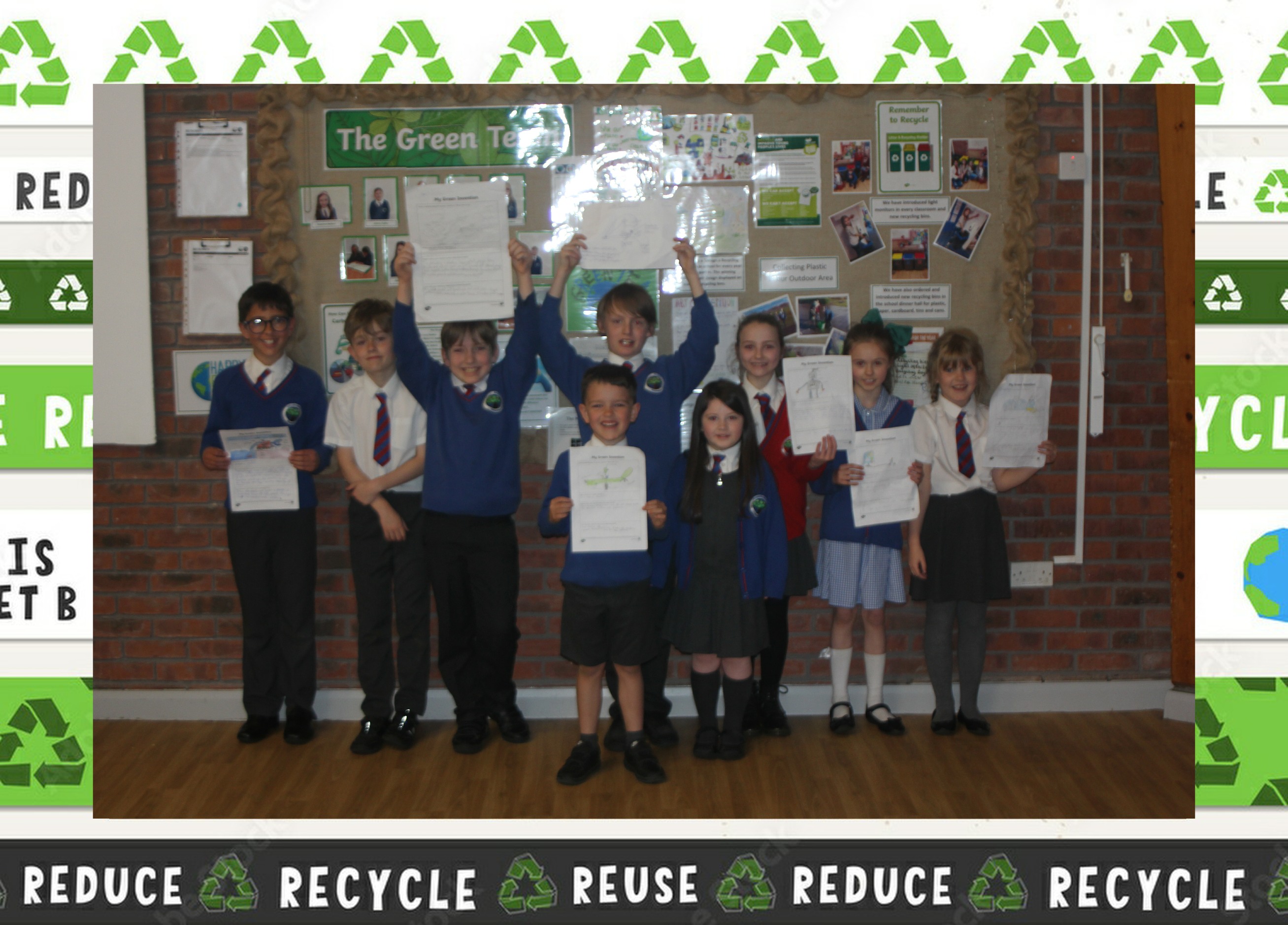 As part of raising awareness of looking after our climate and environment, The Year 5 Green Team asked the pupils to take part in, 'The Mean Green Invention' competition. Pupils were asked to design their own invention, which would reduce their carbon footprint and be environmentally friendly. The Green Team enjoyed choosing the winners, based on how inventive and 'green' the designs were. The winning designs and designers were awarded their prizes by The Green Team.
---
05/04/2022 World Book Day
Thank you for making World Book Day 2022 brilliant and showing every child in your school that they are a reader!
World Book Day couldn't happen without the hard work of all the schools and teachers out there, and we want to thank each and every one of you who helped to sprinkle World Book Day magic into your schools and classrooms. We hope you and your children enjoyed the day as much as we did!
---
25/03/2022 Green Team
We would like to introduce you to our Holley Park Academy 'Green Team'.
We are working together to combat climate change and raise the profile of recycling in our school.
We are encouraging everyone to take more care of the environment and the world we live in.
We are making lots of changes in our school so that we Reduce, Reuse and Recycle more.
Don't forget it's Earth Hour tomorrow night at 8:30pm- so, turn off your lights for an hour to save energy.
Small changes can make a BIG difference!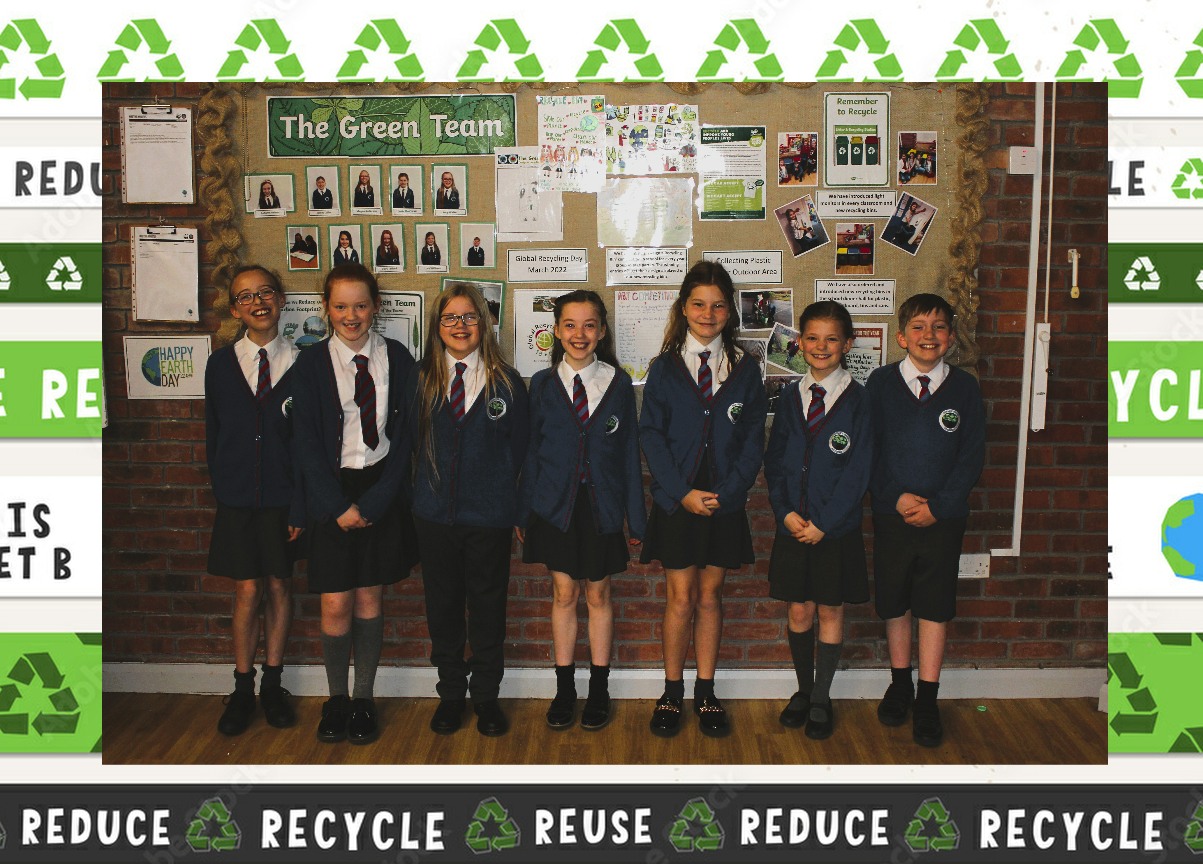 ---
23/03/2022 More Ideas for Reading at Home
Click the banner below for more information.

---
23/03/2022 Holley Park Academy Reading Ambassadors
We would like to introduce you to our new Holley Park Academy Reading Ambassadors.
Year 5 have appointed new school Reading Ambassadors, who will work together to raise the profile of reading in our school. We have already begun by creating reading surveys, which we will complete with every class in the school to find out what they like about reading and how they read in school. We hope that we encourage everyone to have a 'Pupil Voice.'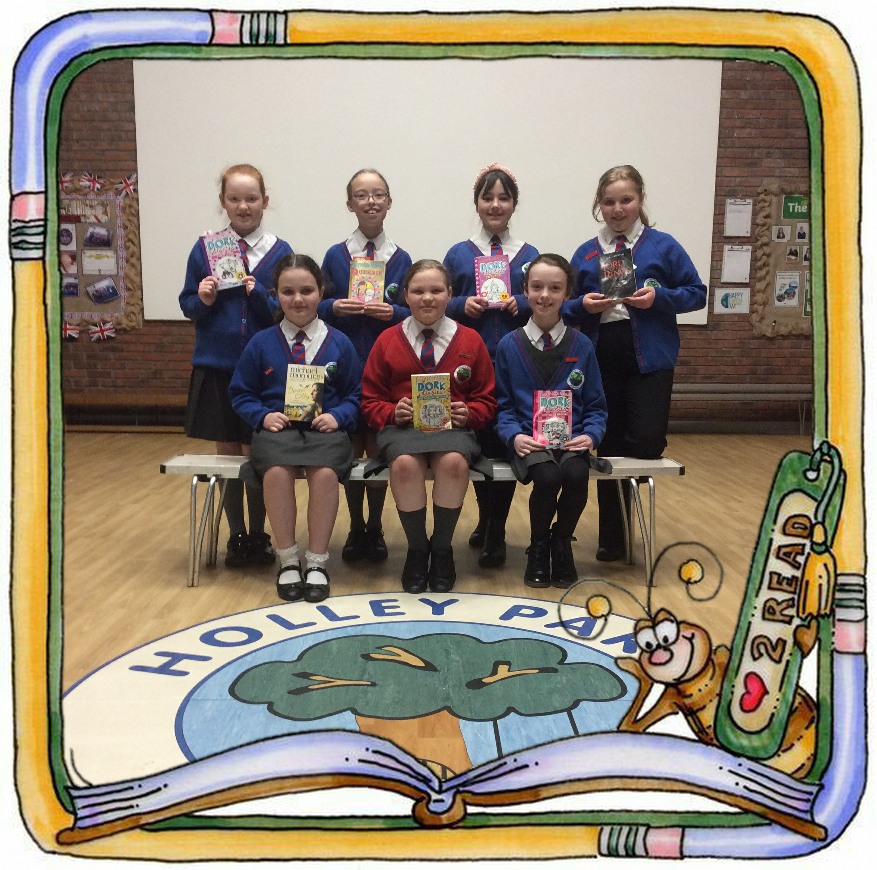 ---
22/03/2022 Red Nose Day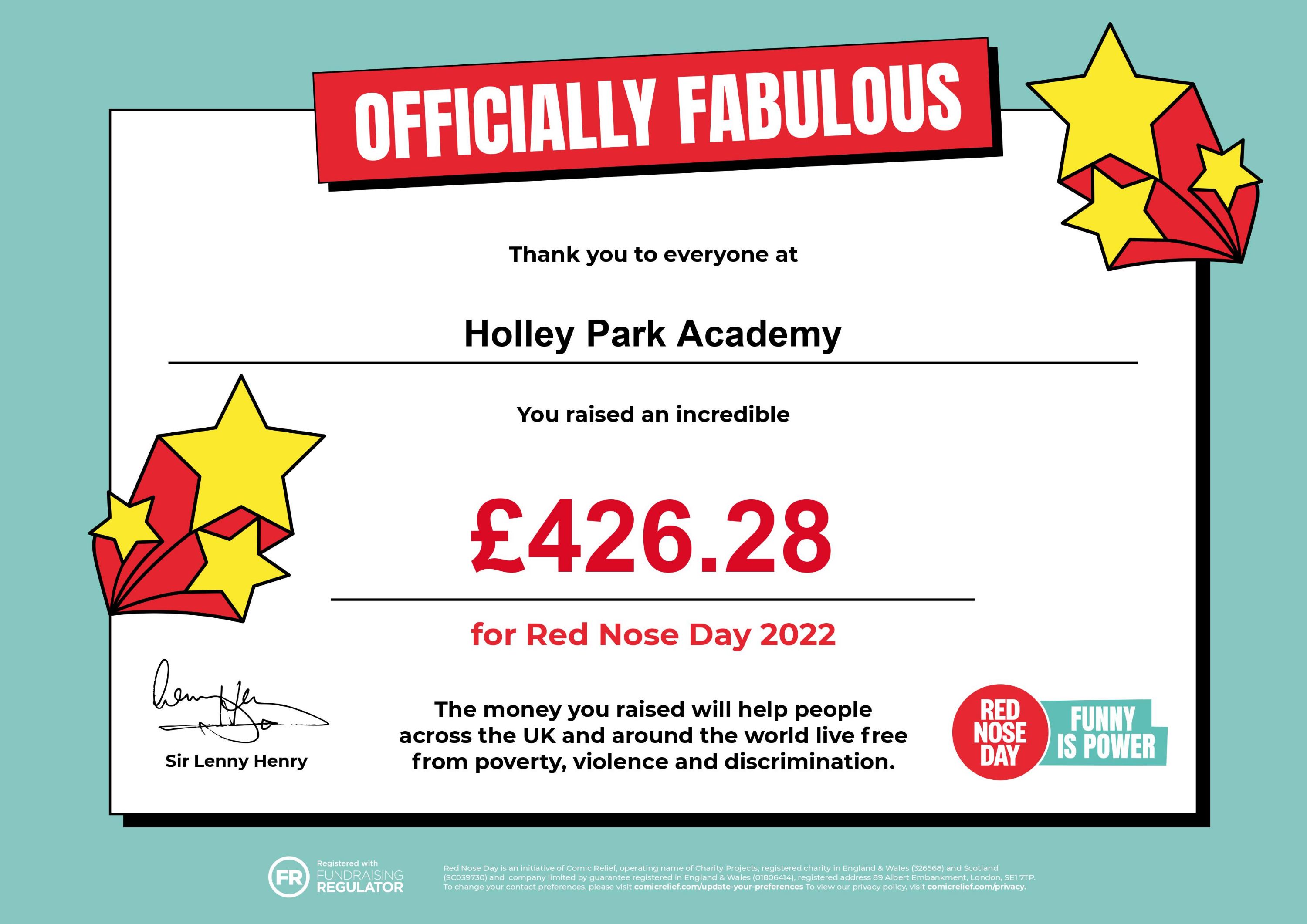 The total raised for Red Nose Day was £426.28.
---
18/03/2022 Readathon
Thank you to everyone who took part in the Readathon sponsored read. You have managed to raise £1460.00 in donations and sponsors. This is a fabulous amount and the money raised in sponsorship helps provide much-needed brand-new books and regular storyteller visits to children in all of the UK's major children's hospitals, as well as books for our class libraries.
Well done everyone for being part of our 2022 Readathon event at Holley Park Academy