The Queen's Platinum Jubilee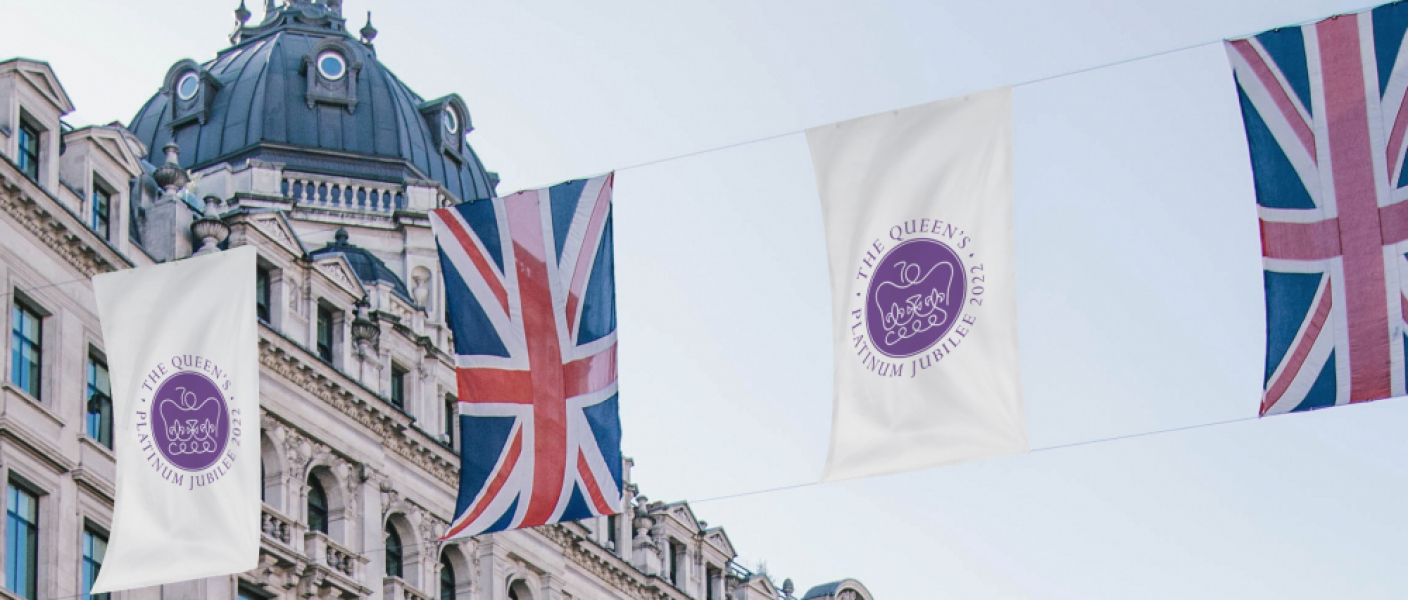 As part of our Platinum Jubilee celebrations, we will be having our 'Jubilee Street Party' on Friday 27th May.
For the street party the children can come to school wearing red, white and blue.
The children will bring home a paper plate on Friday 20th May, we would appreciate it if you could return the plate to school on Friday 27th May with a small snack/tea (sandwich, crisps, sausage roll etc. ) nothing containing nuts please. School will provide a drink and Mr Brown will be making our winning jubilee cake.
Lunches will be served as normal,the tea will be part of the party during the afternoon session.
In 2022, Her Majesty The Queen becomes the first British Monarch to celebrate a Platinum Jubilee, seventy years of service, having acceded to the throne on 6 February 1952 when she was 25 years old.

Throughout the year, The Queen and members of the Royal Family will travel around the country to undertake a variety of engagements to mark this historic occasion culminating with the Platinum Jubilee Weekend in June.

The extended bank holiday, from Thursday 2 to Sunday 5 June, will provide an opportunity for people and communities throughout the United Kingdom to come together to celebrate the unique milestone. The programme of events will include public events and community activities, as well as national moments of reflection on The Queen's 70 years of service.